MOVEMENT CLASSES!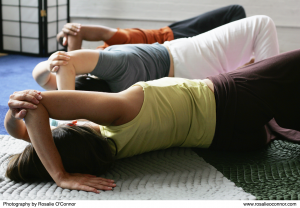 AWARENESS THROUGH MOVEMENT
Dates/Times (TBA)
The Feldenkrais Method® uses gentle movement explorations to re-pattern the way your brain perceives and coordinates movement. It can help you discover new and unexpected ways to become more flexible, improve posture, balance and walking. Feldenkrais® is not only about learning to move better, yet also can reduce stress and produce a feeling of calm, clarity, and self harmony. The Feldenkrais Method was developed by the renowned movement educator, Judo master, author and physicist, Dr. Moshe Feldenkrais. His work has been used worldwide for over 60-years to improve recovery from physical and neurological injuries, increase learning ability, and enhance athletic performance. 
LOCATION/MAP: MIND BODY DOJO, 7512 Fairmount Ave., El Cerrito, CA 94530
INFORMATION: 510-619-9223 (Ernie) • adams@bodyinaction.com
 Hiking for Fun & Fitness in Tilden Park: 1.5 hours
Private Sessions & Small Groups: Dates/Times (TBA)

Learn how to walk easier, improve balance, and get training in how to use trekking poles for fitness and safety.
Sign up for an individual session, or form small groups with your friends. Trekking poles can be provided by request, as well as how to adjust poles for specific purposes, and information about what to look for when purchasing trekking poles.
FEES (Max 5-students):
One Student: $150

Two Students: $170 (2 x $85)

Three Students: $195 (3 x $65)

Four Students: $220 (4 x $50)

Five Students: $250 (5 x $50)
REGISTRATION (Please Call or Email Before Registering):
Check: Send check pay to Ernie Adams, 1164 Solano Ave., Box 164, Albany CA 94706 (delivery before 1st class).
Drop-in (check/cash/credit)
Online (Credit Card/PayPal):